Specialised Staffing

Solution
Our Specialised Staffing Solution is majorly focused on Software Programmer, QA hiring.
We AIM at offering ideal, flexible and fast Staff Augmentation Services, to help you to meet your talent needs. Our fantastic team has expert knowledge in the tech industry to help and deploy the right IT professionals on your team, for mid to long term engagements.
To stay on the edge of staffing strategy and talent pool, we constantly track key trends in the Indian and Global market for talent, and constantly improvise our model and approach.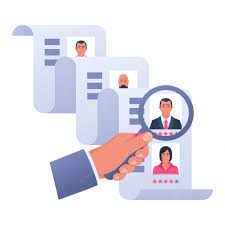 Our amazing team ensures a quality outcome by targeting and contacting potential best suited candidate, not just those seeking new roles, resulting in candidates of higher caliber.
We also ensure pre-qualification of candidates (via 3 Levels of Screening - connect with us to know more about it) which will leave your team to focus on final technical rounds and selection decisions.
A strong emphasis on quick turnaround and a highly process driven and customized Staffing Practice which relies heavily on knowledge management and industry research, ensures that the outcomes are swift and certain, as is witnessed through our consistent results and successes across our Multinational, Transnational, Funded Start-Up clients.